Digital Seva Portal by CSC e-Governance Services India Authorized (VLE) Passport Agent
CSC SPV has collaborated with the Ministry of External Affairs to provide Passport-related services through CSCs across the country. Under Passport Seva, the entire form filing process, including payment of fee and scheduling of appointment for a visit to Passport Kendra, is done online through CSCs.
Click here to Verify CSC offers various Government services through the Digital Seva Portal
CSC Electronic ID Card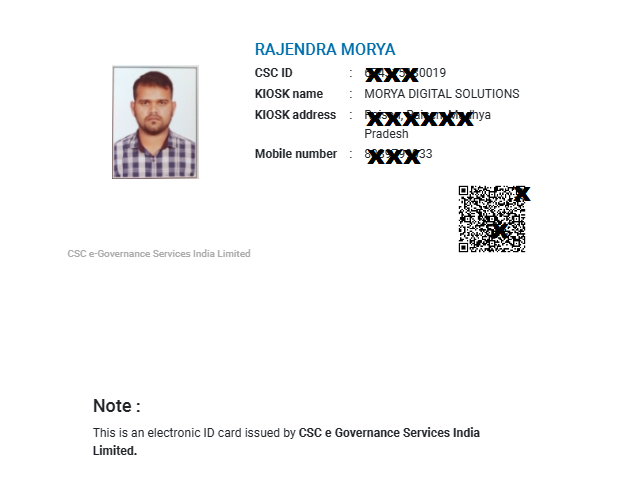 CSC Certificate
Passport Seva Portal has Partnered with CSC Digital Seva Portal.
Note :-  Due to privacy we have protected some of our details through X word as it should not be misused by anyone